among the giant dandelions of Winding Way in the Malibu hills
SUMMER STROLL - 26 free MP3Z
Summer Stroll - Part 1 (mediafire)
Summer Stroll - Part 2 (mediafire)
alright, i've been emphatuated with The xx all summer long
& have included them in several of my playlists this year,
including this one today with Shelter (the original & a remix).
i'm happy to now have another band i can listen to on repeat

:
♥ ♥ ♥

LITTLE DRAGON
♥ ♥ ♥
this playlist has a few of their new songs to be released next
month. here's the video for track #6, directed &
animated by the father of the band's singer,

Yusuke Nagano
:
click
here
see
Little Dragon
p
erform another song live.
the playlist also has a few other Swedes in the mix:
The Knife, Fever Ray, Lykke Li

...
Peaches kicks ass!!!
the song is not in the playlist but the video just came out

:
new videos for
Lose You
here
and for Serpentine
here
...
The Warriors
is an amazing movie!
!!

check out these excerpts,
this time cut rather well to "Teknique" by Burns (track #15)

:


i forgot to upload & post last week's playlist so here you go

:
i took this photo on the wall of the Hollywood & Vine metro stop
SUMMER STAR - 24 free MP3Z
Summer Star - Part 1 (mediafire)
Summer Star - Part 2 (mediafire)
one of my favorites in this playlist is # 5: Adriano Celentano's
Prisencolinensinainciusol... here's a performance of the song
on
the TV show hosted by Raffaella Carra (the blonde who
sings
with her guests & dances furiously throughout)

:
isn't this amazing? what else??? oh yeah, i wanna be your lover

:
this is song #7 & #17 on the playlist. i love it!!!
phew, it's time for a commercial break... this sexy summer ad
starring
Angie Dickinson matches the playlist, you know, for
when you're in
your white mood, feelin' light & sunny yeah

:
i've already posted a few videos from The xx,
which i still can't
get enough of, and this
remix
of Basic Space. here's
the
original as well as another one of their songs: VCR.
click
here
for the Basic Space video,
here
for the Crystalized video
&
here
for the song live.

everyone else is credited properly:
Neil Young, Radiohead, Hope Sandoval, etc.

the playlist ends with Calvin Harris' Ready For The Weekend;
his fun video was posted at the bottom of my
pre
v
ious entry
.
my favorite shelter on
Escondido
in Malibu

:
since
SUMMER BREEZE
is out of bandwith till next
month & some of you can't wait, here's a treat for ya

:
Summer Breeze - Part 1 (mediafire)
Summer Breeze - Part 2 (mediafire)
Summer Breeze - Part 3 (mediafire)
Summer Breeze - Part 4 (mediafire)
Summer Breeze - Part 5 (mediafire)
Summe
r B
reeze - Part 6 (mediafire)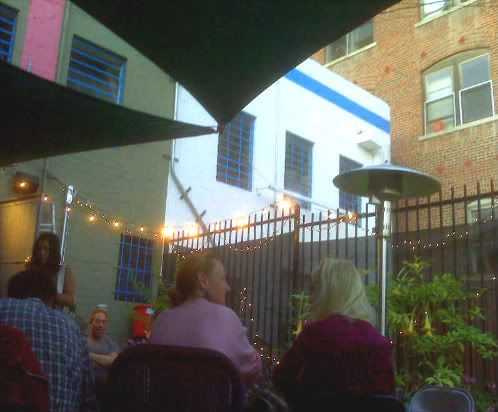 Sunday 23rd of August 2009 at the
Stories
bookstore in
Ec
ho P
ark
check
THIS
too
...
i love
DUBLAB
.
..
Neon Indian
'
s

Deadbeat Summer is #21 on
Summer Animal
...