"Now this is really getting depressing, this constant deal making - I'll give you this if you give me that, it's so unnecessary. Now here we are in paradise, we have everything we could ever possibly want out of life just here. So why, why can't we just do things for one another simply because we want to, simply because we're friends, simply because we feel like helping each other?"
(Magnum PI)
SUMMER KEWL - 50 free Mp3Z
(to keep the order i put them in, sort them by name)
posing in a
Brian Lichtenberg
hoodie from
Sirens & Sailors
Summer Kewl - Part 1 (mediafire)
Sum
mer Kewl - Part 2 (mediafire)
Summ

er K

ewl - Part 3 (mediafire)
rocking my
Grey Ant Status Shades
& vintage
S

er

gio Tacchini

jacket
also from
Sirens & Sailors
,

August 2009
this one kicks off with Karen O's
All Is Love
from Spike Jonze's
Where The Wild Things Are, hitting theaters in a
couple of weeks! i posted
the trailer
earlier.
this last playlist of this sizzling hot August of 2009 goes back in
time with Sheila's rendition of Bang Bang, which opened
François Ozon's beautiful short
A Summer Dress
...
there's 2 other songs from Sheila at #40 & #48

...
i also indugled in the original Dub Be Good To Me by DNA
of Beats International), which i used to have on a 45 which
went on & on on repeat on my old school Technics
turntable (with built in cassette player)

...

you'll
find Jack Peñate's redo of the song
on this
ol

der playlist
...
how could i not keep the heat up without some D'Angelo?!
things cool off with some disco from Boney M, trust!!!
i even have some Elvis Presley in here

...
song #4 is the cheesiest ever! i posted the video
here
...
more from The xx & Little Dragon before the party kicks off
with the theme of Magnum PI... again a chill mix of old &
new

...

i was craving some Elli Medeiros, the Uruguayan
singer who became a European pop star when i was a
kid

...

she first hit the airwaves with Frenchman Jacno

:
(song #12 in the playlist)
(song #28 in the playlist
)
she later launched her solo career with this hit

:
(song #10 in the playlist)
what else?
over the weekend, i got to escape the fires & smoke of LA for
the beaches of
Orange County
.

i know i know, the OC is
sooo not my vibe. but the air was cleaner & the
Pacific waves so very refreshing!
i took a bunch of pics on my phone

...
along the Pacific Ocean, check out the Orange County kitsch

: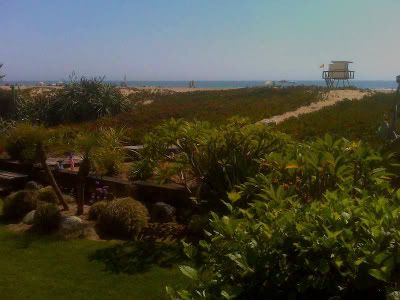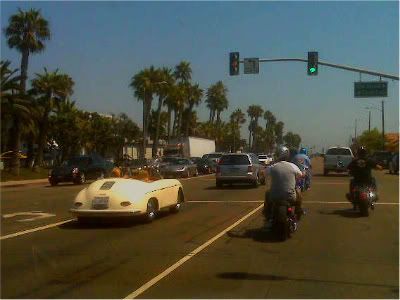 check out the mushroom cloud of smoke above Los Angeles

: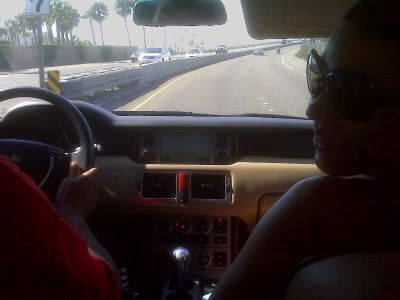 fires in the hills make for beautiful sunsets

:
click
HERE
for current photos

...
click
HERE
for another photo essay

...
and click
HERE
to escape it all & cool off

...
i just found pics i took from
my pad
back in May of 2007
when a brush fire came across the Hollywood Hills

:
if it wasn't for these men, our city of angels would be reduced to ashes
:
☺
☺
☺
GOD BLESS FIREFIGHTERS
☺
☺
☺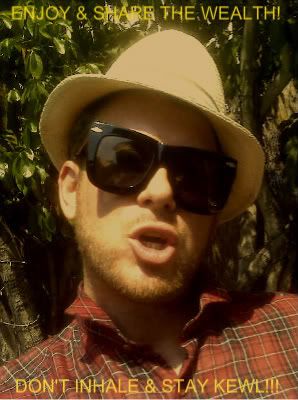 this was track #27 on
Summer Breeze
... also available
here