STRIP 4 FALL - 55 free MP3Z

Z

Z
...
keep it sorted by name to play it in order


SCROLL DOWN TO BOTTOM TO DOWNLOAD FULL FOLDERS OF THIS PLAYLIST



i kick this one off with another bit from
La Decima Vittima
but quickly leave the Marcello Mastroianni & Ursula Andress affair for another one of my faves

:

Peter Sellers & Sofia Loren!!!
track #6 is their cute duet pulled out of
The Millionairess
in
which Sellers (a doctor) has Loren (the millionairess)
strip in his office for closer inspection

...

here are
some stills of this unforgettable scene

: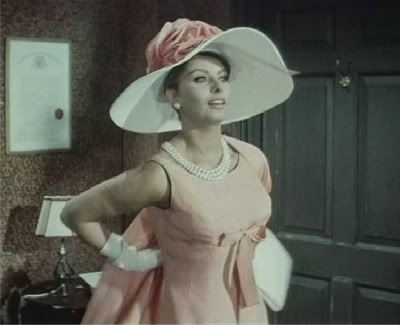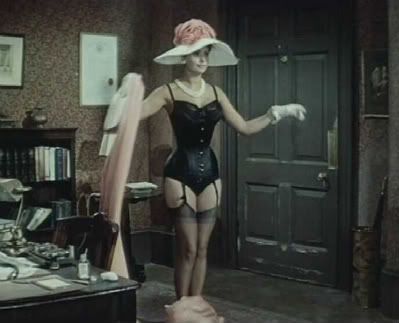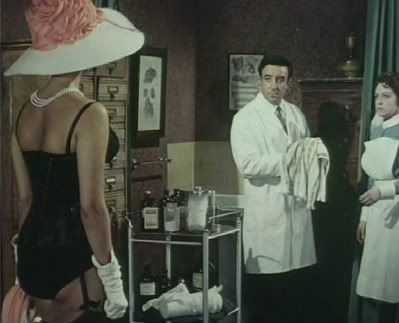 since my favorite Peter Sellers vehicle is
The Party
with
the adorable Claudine Longet, track #48 is the
tune she sings in the movie:
¿¿¿ know which other striptease makes me smile like this:
here's a hint

:


Joe Cocker's "You Can Leave Your Hat On" (track #30)
yep, Kim Basinger is a HOT mess in
9 1/2 Weeks
...
i threw in more music from movies

...



track #4 is from La Strada, the splendid Fellini movie starring
his beautiful wife
Giulietta Masina
(at the top of this entry
in Nights Of Cabiria). she's adorable in La Strada

:






Loose Caboose (track #8) is from
Breakfast At Tiffany's
,

another
Mancini
scored movie in which Audrey Hepburn
put the
Wayfarer
on the map

:
i finally joined the masses this year & gave into their revival;
i love my
alex & chloe
turquoise dusk
cape town
shades

:
that's Jeanie with her 6 weeks young living doll Sunny

...

there might be a few more of these shades on sale (for only $88) at
Sirens & Sailors
...
i had to include a remix of Time Of My Life from Dirty Dancing, the movie where Patrick Swayze won over our hearts...
you know Patrick Swayze, Farrah Fawcett &
Michael Jackson
are having a helluva dance party in the sky!!!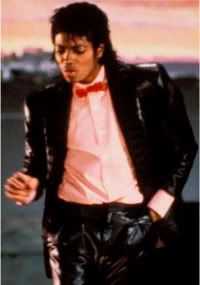 this playlist starts out kinda mellow but there's plenty of good party tunes as well - lots of driving beats with a few breaks in between... Burns does another Hollywood hommage (track #19)

:

if you missed it, check out his nod to
Warriors
...
a brand new LP from the brilliant
Riva Starr
is upon us, as next month sees the release of his album
If Life Gives You Lemons, Make Lemonade
...
isn't this what life is all about?!
the latest track to be lifted off said album is "I Was Drunk" with samples from Emir Kusturika's B
lack Cat, White Cat,
and is one catchy nugget of gypsy house. you'll find a quick vox sample at #20. check out the remarkable edit with images from
Black Cat, White Cat
:
Time of the Gypsies
and
Underground
are my 2 favorite
Kusturika films. Underground is about 3 hours long &
with subtitles but sums up life so well

...

a must-see!
i threw in a classic
Bregovic
piece at #15.


i also included a classic acid track (#36), which explains a little what acid is all about... i recently went to a screening of the documentary They Call It Acid. i can't tell if i was smiling or cringing at the film. probably a mix of both! it was fun to revisit the first days of my party life through the music culture covered by the film, but my take on it is that it won't really appeal to those who don't have an ounce of nostalgia or can't laugh at themselves for being part of an era we were fortunate to experience ourselves & even more fortunate to outgrow... anyhew, i recently posted about this type of music.
click
HERE
to check it out

...

here are some rhonda snapshots from the screening night

:
having
DJ Pierre
behind the decks was pretty special!
here's a clip of the club hosting that night:



i love the costume Nina recently performed in

:



i've added another song from my all time favorite band of 2009: The xx! i really can't get enough of them. you'll find plenty more of their songs, covers & remixes in almost every single one of my playlists since April or May

...


also some cool stuff from Allure, Boys Noize, Crayon Fields,
Dam Funk,
Empire Of The Sun,
Fever Ray, Fredrik, Javelin,
Kid Sister, Marilyn Monroe, Metronomy,
Penguin Prison, Ringo Starr,
Sébastien Tellier,
She's A Tease, Sorcerer, The Drums

...





(#14 is a super chill remix & #42 is the super fun original)



...

The Phenomenal Handclap Band, The Smiths,

The Sound Of Arrows, The Twelves, Vitalic,
Washed Out, Yacht

...
here are the zip files:
Strip 4 Fall ♥1
Strip 4 Fall ♥2
Strip 4 Fall ♥3
Strip 4 Fall ♥4
everyone is credited properly, so suit yourself with google, myspace or whatever if you need to know more about the music

...
i'll let you go with the video of track #31.
as a kid, i went wild everytime it aired

: