this Thursday 11th of February, my favourite House On Genesee is hosting
A Brilliant Future
... this house is not a home; it's a boutique & art gallery. it has no store signs nor window displays. just step up to the front door &
walk right in
... pretty much everything inside is for sale: clothes, jewelry, shoes, accessories for men & women; the artwork on the walls; the books; some music; the homemade mole sauce... the men's shoes are laid out by the bed in one of the rooms; the men's clothes & more shoes are inside the walk-in closet of the bedroom, as if it was lived in... i actually swung by this Sunday. scroll down for low fi pics of the place with my friend Teena & one of the house's hostesses, jewelry designer
Gabriela Artigas
who speaks proper Mexico City spanish, music to my ears... first, here are some of my low fi mobile shots taken over the same weekend in Mount Washington - from a mustache party with Liza (we made our own portable ones) to our light breakfast with her little king Henry: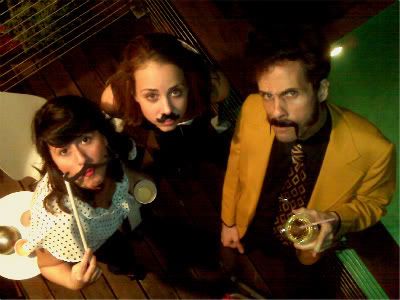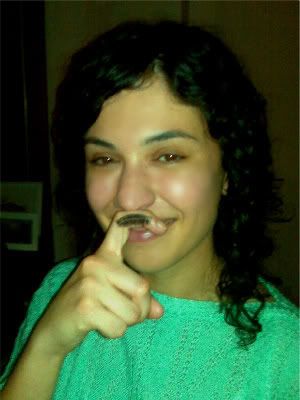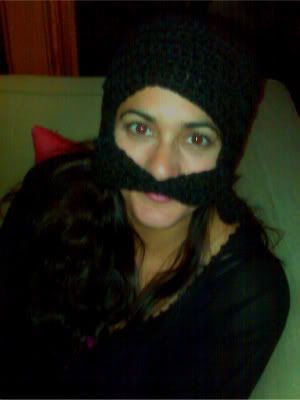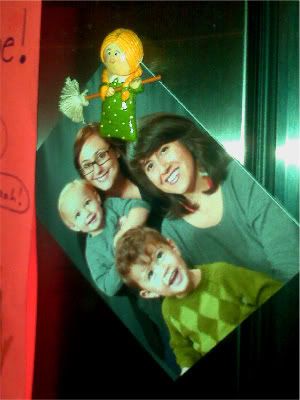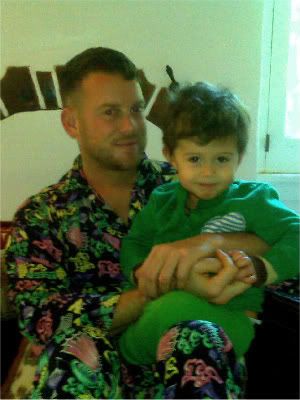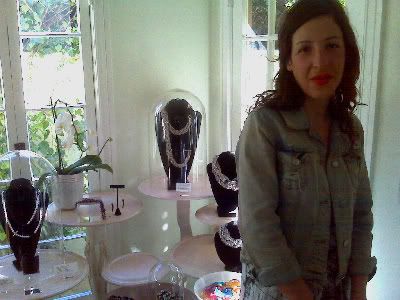 back in
Silverlake
, Chicho & i swung by the coolest house around. this house too is not a home; it's an
office
i was very lucky to work at for a couple of years. it's also the house i found
Chicho
at, sniffing around the front door one morning when i showed up for work. that was 8 years ago & she was a 3 month young puppy without a collar. she's always happy to be back in this house; so am i. Dana & Renée who work there today are the best... i believe the house was built in 1939 by
Raphael Soriano
: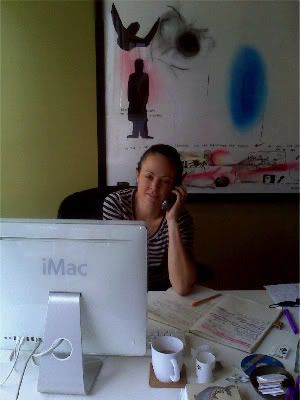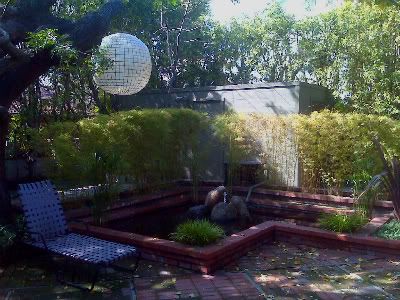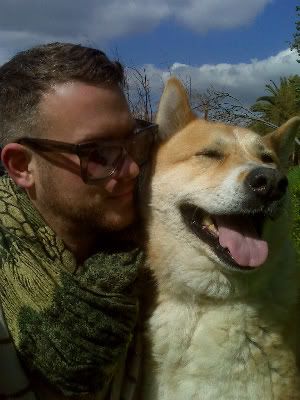 Soriano worked for Neutra who also built
cool houses
in the hood.
and here are more
house pics
i took while walking around...
to wrap it up, i must show off my favourite sweater at the moment. it's like a nice house. when i'm inside, i feel safe - safe enough to strike a pose:
after the benefit on Genesee this thursday, go to
I.E.T. CHÉRIE
: