ex boyfriend Phillip texted me on Monday that he was performing at
Mustache
Mondays
and to wear blue eye shadow in memory of
Lawrence "Larry" King
whose favorite color was blue... ok, so i went but i don't wear make-up. i don't even like the feeling of sunscreen on my face... it was a really fun night. even though Phil was kind enough to put me on the guest list, the place was already at capacity before midnight. i had to wait in line for 15 minutes, but it was worth it...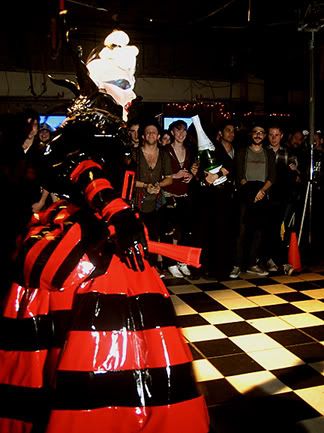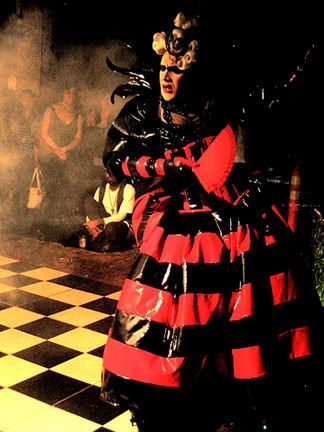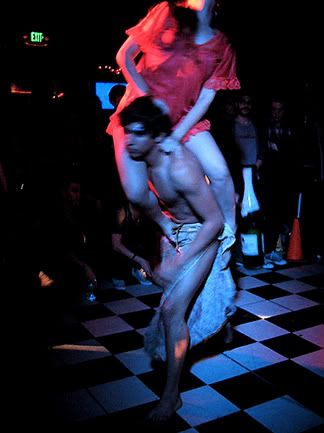 you should check them out when dancing with
Hysteric
a
;

they're amaaazing.
Nina
is a very talented dancer/choreographer who also directs; check out her music video for Death Rabbit Sonic on her page... & now, drum roll please, i'm being introduced for the very first time to Phil'iz Navidad, performing to TIna Turner's "Private Dancer":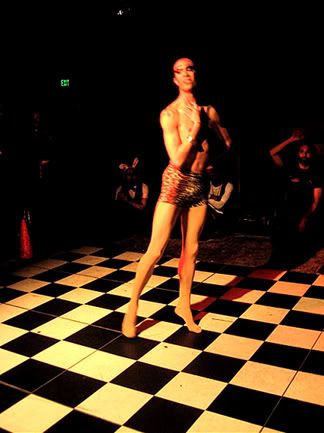 believe it or not, i actually was the drama queen in the relationship!!! on our very first night out, which seems like sooo long ago now, we ended up at the Shortstop. on the dancefloor, i dared him to do the running man & the sprinkler at the same time. when he added the cabbage patch to the mix, i fell madly in love. those 3 dance moves all at once is disco ballet to me! anyhew, back to Mustache Mondays: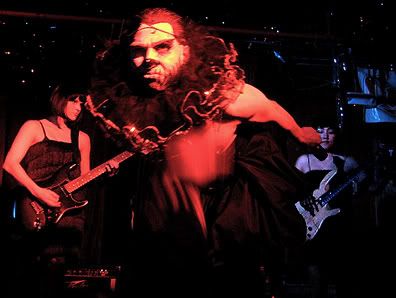 before going to bed, friend & massage therapist/healer Dave took me to Fatburger for a late snack:
my nutritionist would soooooooo not approve! to make up for it, i ate
much healthier
the next day...